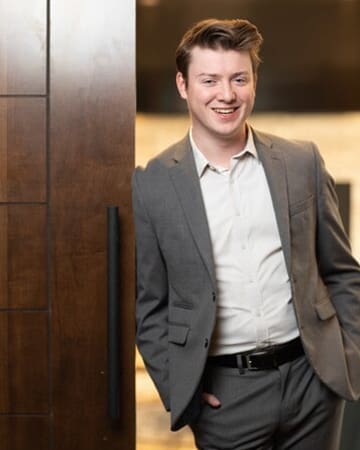 MATTHEW LEFEBVRE
Principal And Head of Brokerage
Matthew Lefebvre is a young, passionate real estate entrepreneur, who at the time of earning his real estate license, was the youngest real estate licensee in the State of New Hampshire. From 2016-2021, Matthew hung his license at Elm Grove Realty. During his tenure there, he created The Lefebvre Team (TLT) and sold over $100 million worth of real estate. This team would ultimately become Downtown Realty.
An investor himself, Matt acts as the President of the New Hampshire Real Estate Investors Association (NHREIA), is a member of the Certified Commercial Investment Member Institute (CCIM), and serves as a member of the New Hampshire Commercial Investment Board of Realtors (NHCIBOR).
Outside of real estate, Matt enjoys spending time outdoors, as well as volunteering with and supporting the Daniel Webster Council of the Boy Scouts of America, where he formerly served as an Executive Board Member.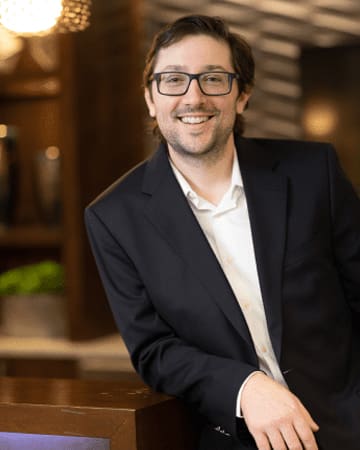 MATTHEW VLANGAS
PRINCIPAL AND HEAD OF FINANCE
Matthew Vlangas is a finance professional with over a decade of experience in real estate, with a focus in financial reporting, accounting and asset management. Before co-founding Downtown Realty, Matt acted as Vice President of Finance and Accounting for seven and a half years for one of the largest and most successful real estate private equity firms in New Hampshire, Elm Grove Companies. There, he managed a team of ten while overseeing the accurate and timely reporting and analysis sent out to both internal and external stakeholders on a monthly, quarterly and annual basis.
He served as the Treasurer of Elm Grove Cares, the firm's own 501(c)(3). Matt currently serves on the board for SEE Science Center in Manchester, NH
Outside of work, Matt enjoys spending time with his wife, Darcie, and their two young daughters, while golfing, travelling and gardening when time allows.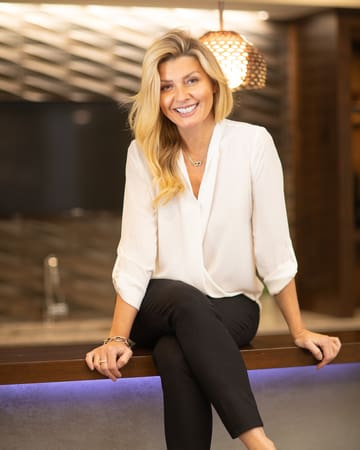 VIOLETTA BOTNICK
Transaction Coordinator
Violetta Botnick is an administrative professional with 17 years of experience in the real estate market.
Originally from Poland, Violetta came to the United States in 1998 and taught professional ballroom dance before finding her way into the California real estate market. After working as a real estate administrator, she became a real estate agent and sold numerous high-end properties. Three years later, she moved back into handling transactions from the back end.
Her primary responsibility as the Transaction Coordinator for Downtown Realty is to ensure all transactions move as smoothly as possible by scheduling showings, organizing all documents, and keeping in constant communication with our sellers, buyers, lenders, and attorneys from start to finish.
Outside of real estate, Violetta enjoys staying active, maintaining a healthy lifestyle, and entertaining her family and friends.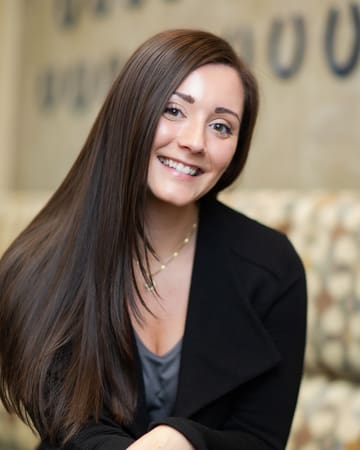 SARAH STONE
Relationship Manager
Sarah Stone joined The Lefebvre Team with over 8 years of experience in hospitality and event planning, and 3 years of experience in administration and marketing within the financial industry.
Originally from the Lakes Region of New Hampshire, she relocated to Manchester, NH to pursue her degree in Hospitality Business Administration from Southern New Hampshire University in which she obtained with high honors. She looks forward to bringing her experience and passion for building and managing client and customer relationships to the real estate world.
As the Relationship Manager, her primary responsibilities at Downtown Realty include creating and nurturing long-term relationships with clients, organizing and attending networking events, and managing the team's listings on the market and post-closing.
Outside of work, Sarah enjoys spending time with her fiancé, traveling, and visiting her family at Lake Winnipesaukee.
Get In Touch With a Member of the
Downtown Realty Team Today!
Start Your Property Search!
Multi-Family • Commercial Sales • Commercial Leases
Contact Downtown Realty if you have any questions about the buying process or if you would like to start your property search.